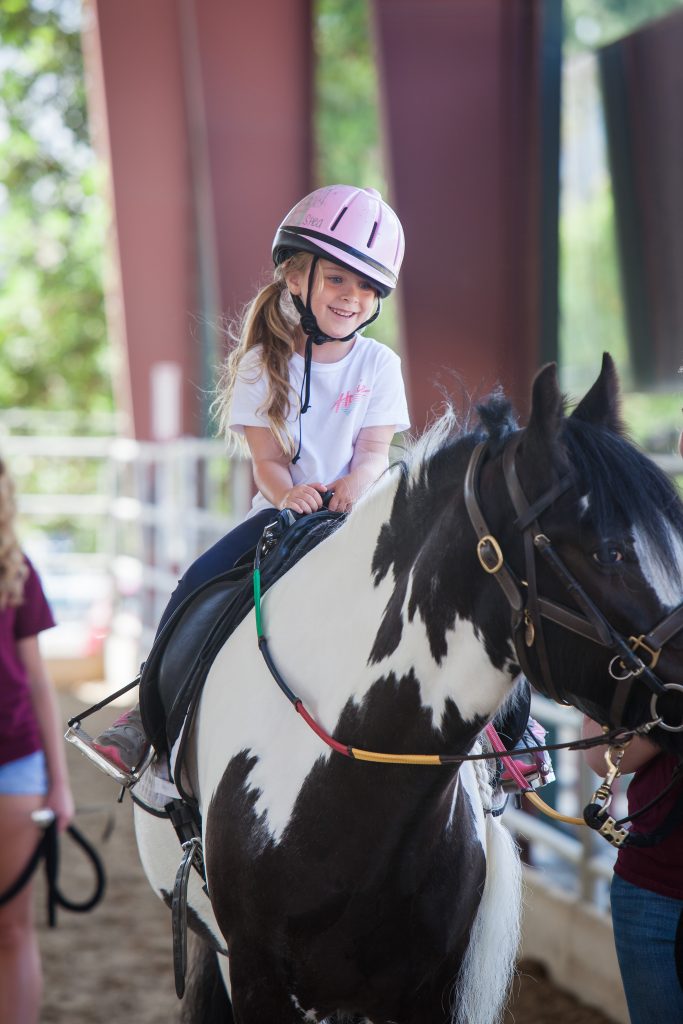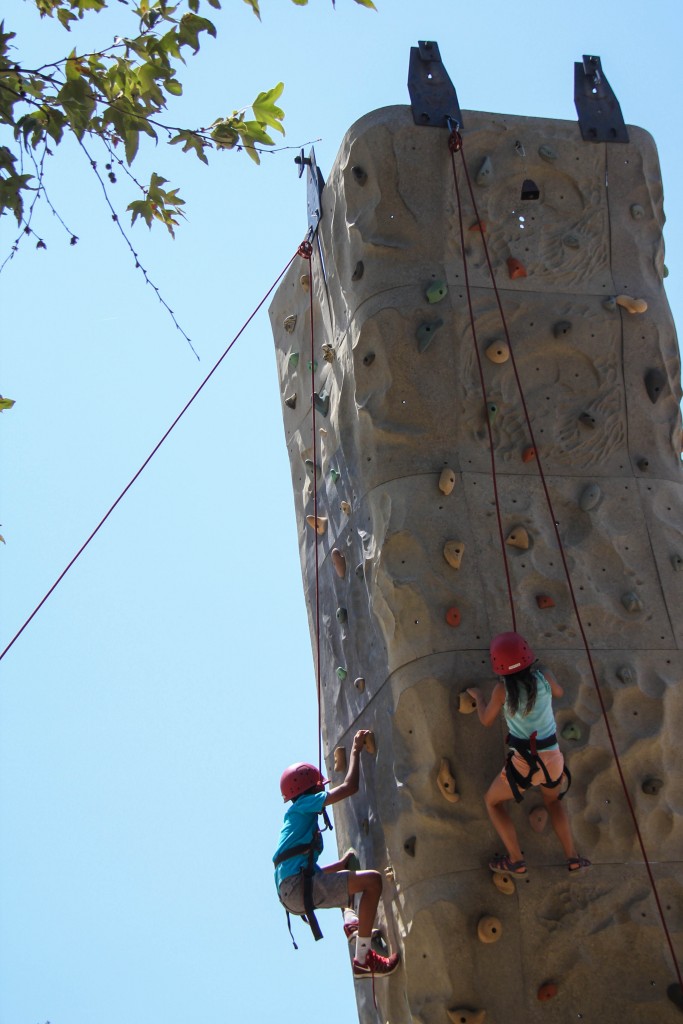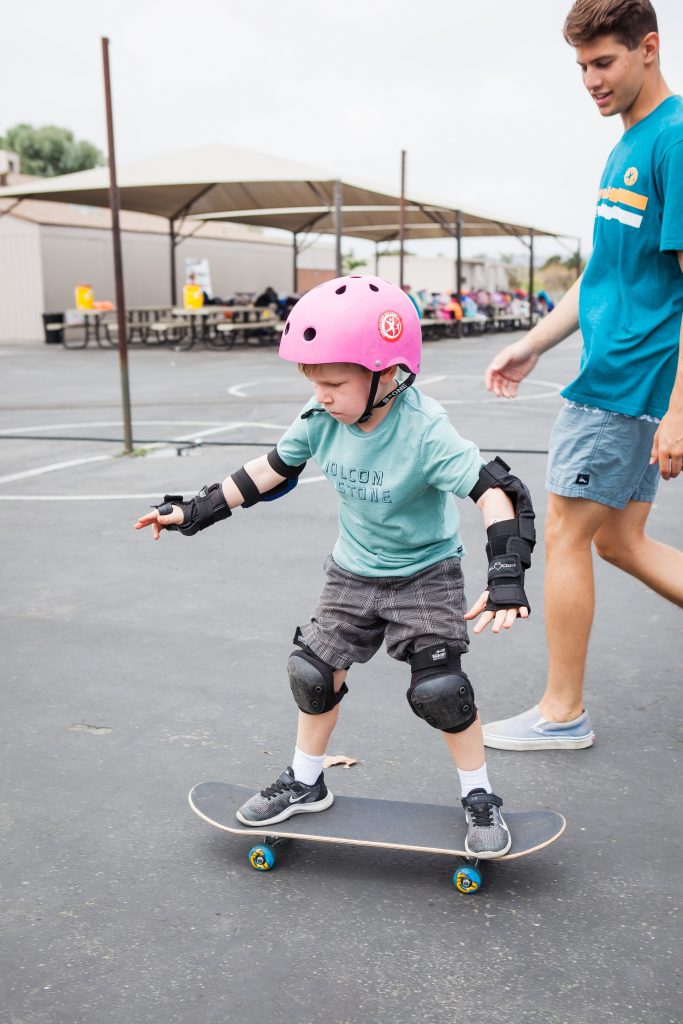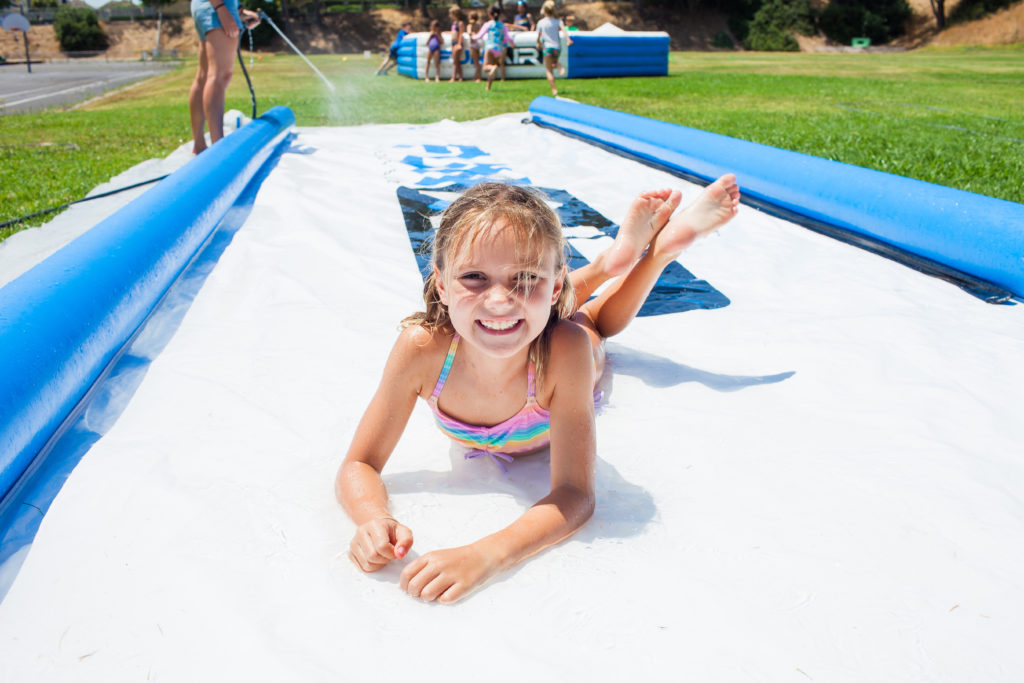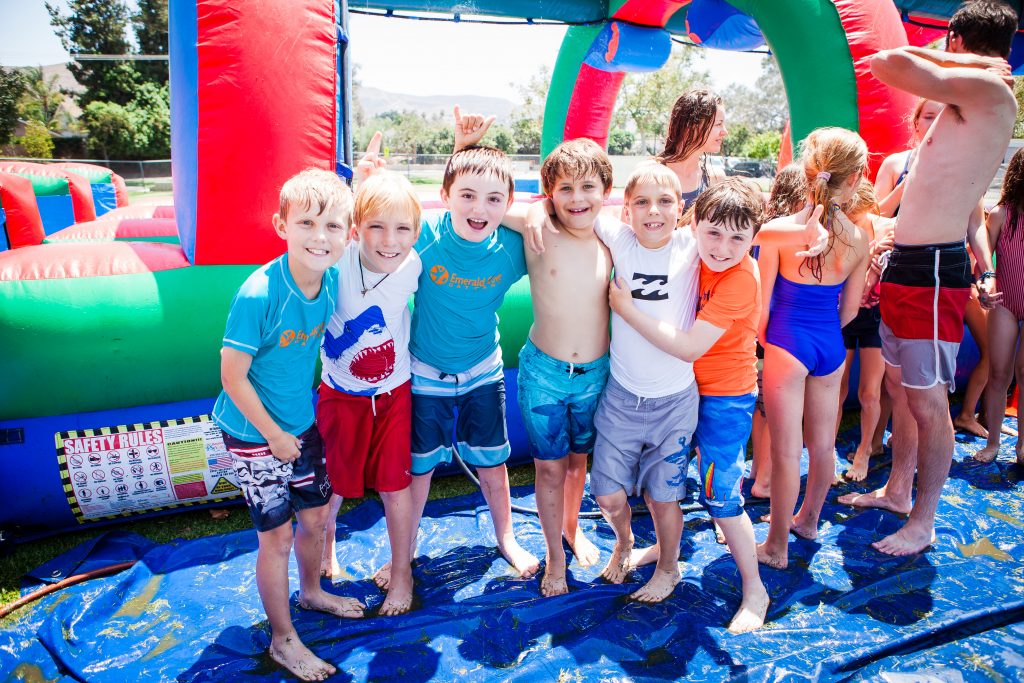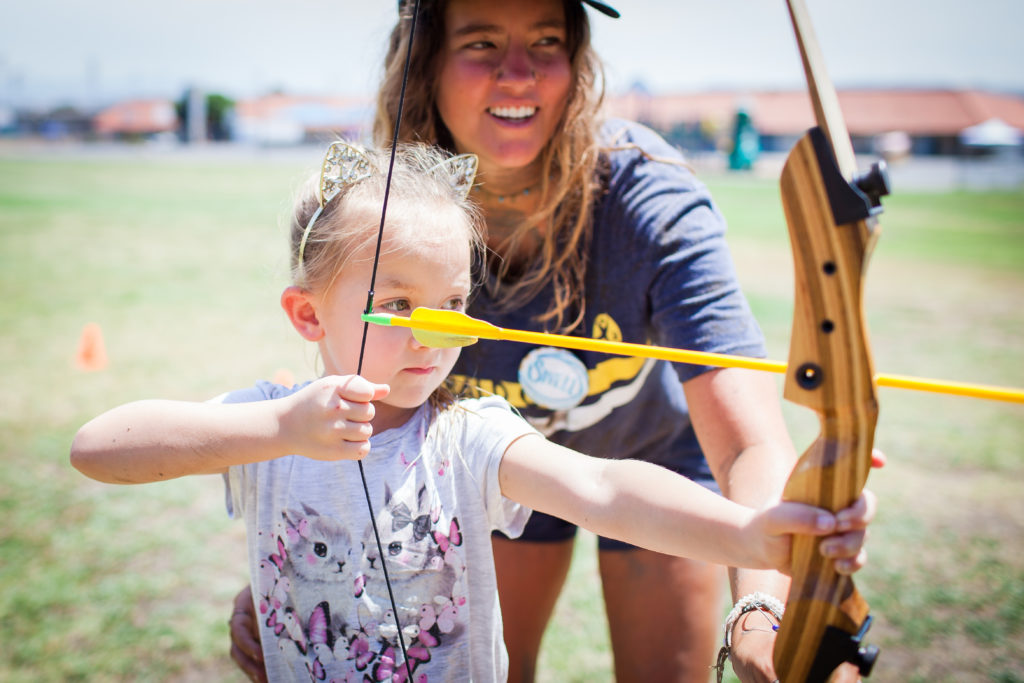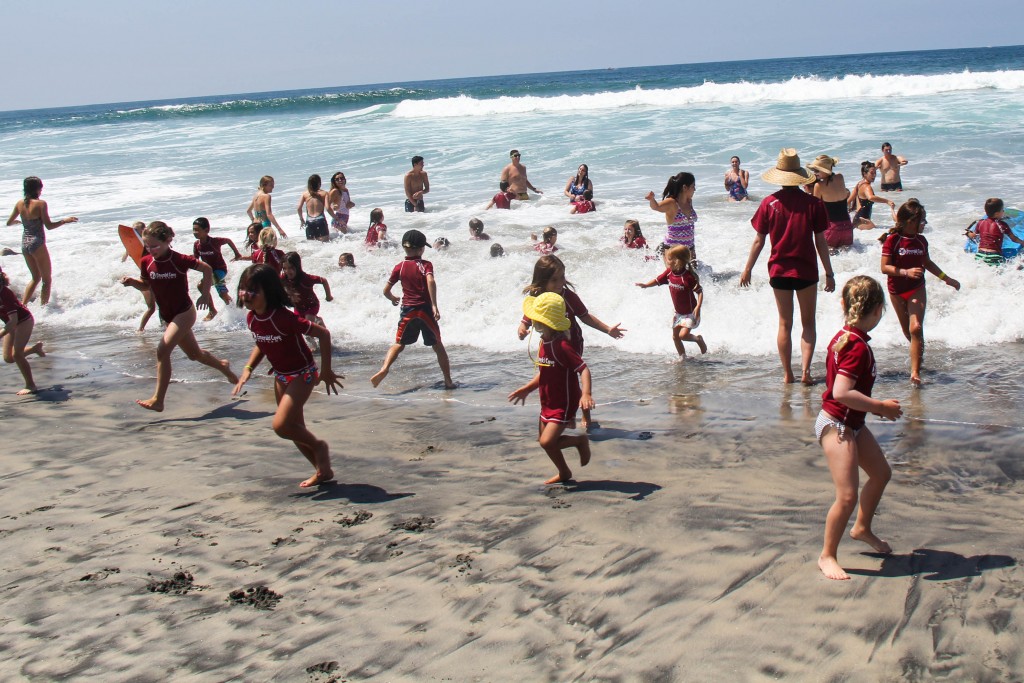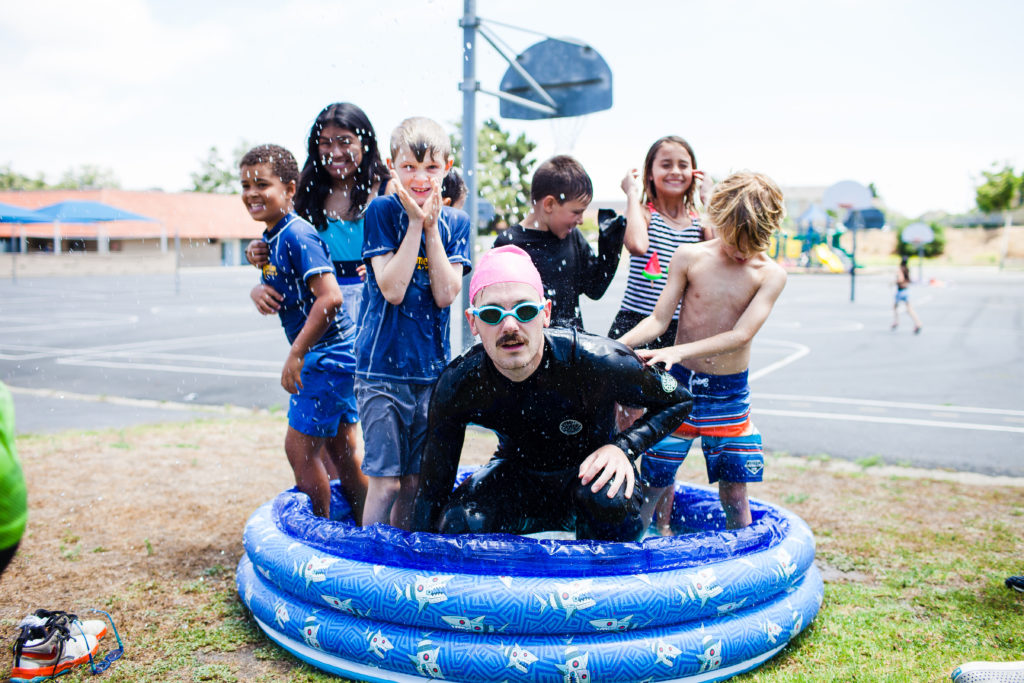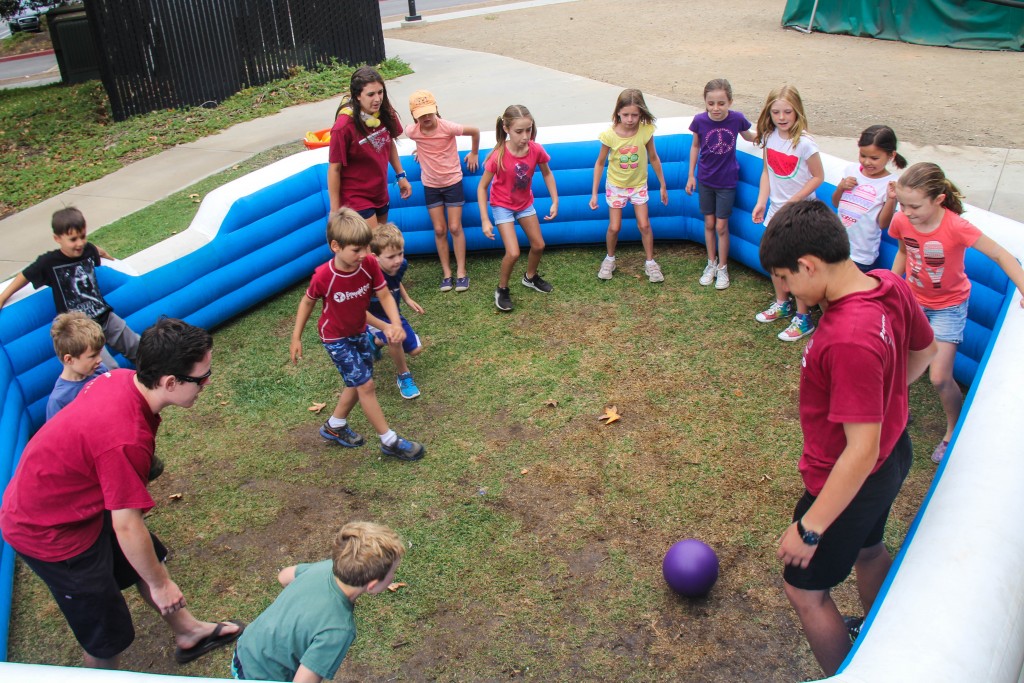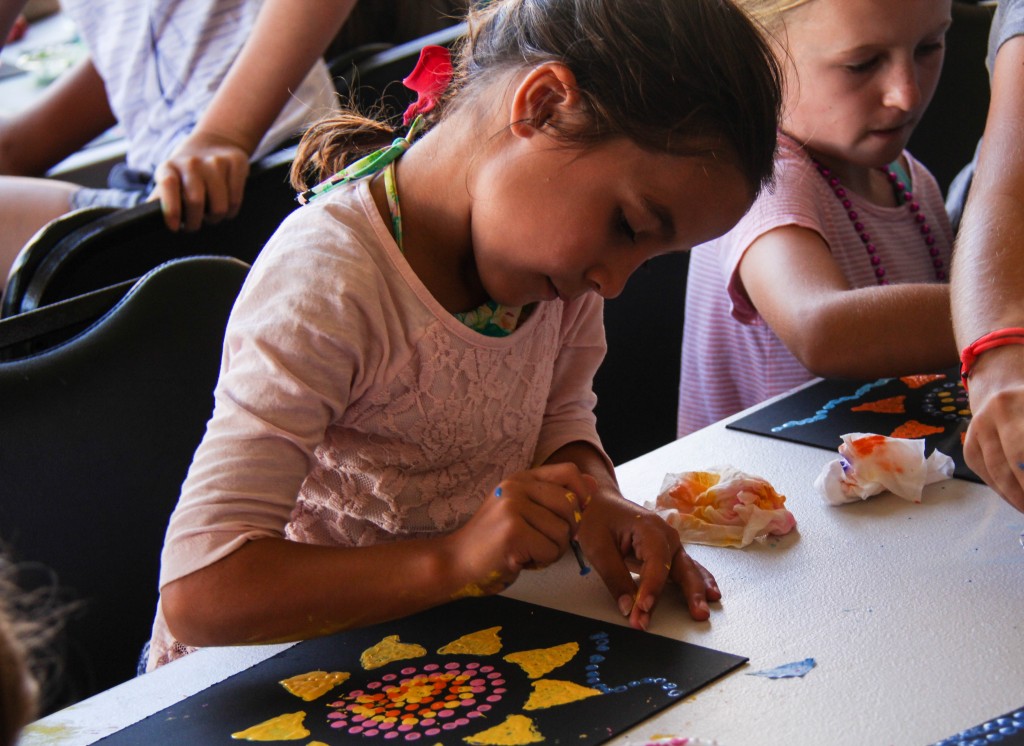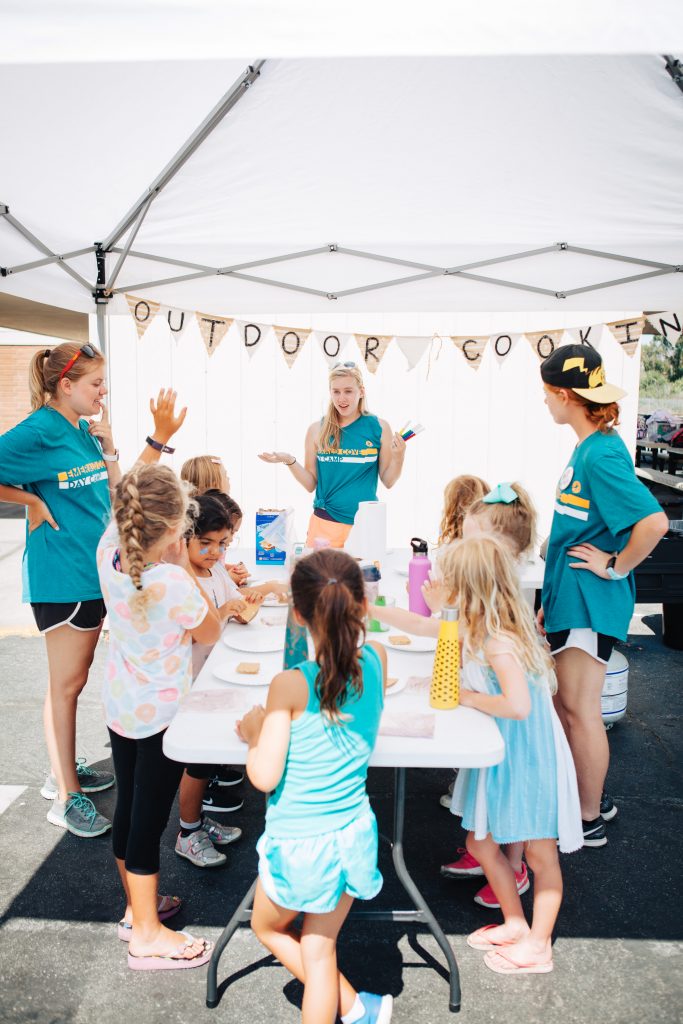 Emerald Cove Summer Day Camp Activities for Kids
Archery

Horsemanship (for 1st-4th grade)

Climbing Wall

Creative Arts

Outdoor Cooking

Skate Park

Tidepools Exploration

Low Ropes Course

GaGa Ball

Giant Slip n' Slide

Adventure Games

Nature Discovery & Hiking

Music and Singing

Beach Day
Day Camp Activity Descriptions:
Archery: Under the direction of our certified Archery Specialist, pod groups learn and hone archery skills and earn points to reach beginner, intermediate and master level awards.
Horsemanship: Campers are have the opportunity to learn the basics of horsemanship and riding under the direction, safety, and supervision of the Shea Therapeutic Riding Center in San Juan Capistrano.
Climbing Wall: All pod groups are excited to scale our 65 ft Climbing Wall. Supervised by ECDC's certified Ropes Course Manager and Ropes Course Activity Specialists, campers climb with helmets and harnesses, setting personal goals for height, pace and level of challenge. Pod mates celebrate each camper's individual level of success while courage and confidence grow.
Low Ropes Course: With five team-building low ropes elements available, campers get to experience a variety of age-appropriate challenges. Supervised by our certified Ropes Course Manager, activities such as "Spider's Web", "Lava Crossing" and "Trust Fall" give campers the chance to communicate, collaborate and problem solve in new ways. Pod groups leave the low ropes course with deepened friendships and memorable experiences.
Creative Arts: All cabin groups will have the opportunity to unlock their creativity and produce a one-of-a-kind work of art. Campers are guided through the creative process by our Craft Specialist who helps build their confidence and encourages self-expression.
Outdoor Cooking: Cooking over the camp stove is an exciting learning experience for all children. Through the Outdoor Cooking activity, pod groups will learn camp stove safety and prepare tasty dishes under the CLOSE supervision and direction of our Outdoor Cooking Activity Specialist.
Skate park: Our Skateboard Specialist coaches campers on the basics of skating as the activity is designed for entry level. As campers progress in skills, they have opportunities to learn and practice on a small A-frame and eventually a quarter pipe. Camp provides full safety gear and skateboards.
Gaga Ball: A favorite of our campers, gaga ball is a fast-paced, high energy game played in an octagonal pit. Dubbed a gentler version of dodgeball, you'll find campers playing a rousing game throughout the day.
Giant Slip'n'Slide: A refreshing way to cool off, campers look forward to the water play that happens with our giant slip'n'slide. Whether racing their counselor or doing a little dance in the hose, campers love this activity. Campers also have the opportunity to participate in "Splash Day" (the first Friday of each session) where camp brings in giant inflatable slides as well as the Kona Ice Truck!
Tidepools: Campers are led by ECDC staff members to the Dana Point Tidepools where they explore and learn about the natural wildlife around us. Legend has it that friendly pirates store their treasure to be found by ECDC campers every session!
Beach Day: With the full staff on hand for beach days, the overall ratio of staff to campers is 1:3.  In addition, we build a boundary "square" of staff in the water and require that campers remain within those boundaries for waist-deep water play. We establish this space right in front of a CA State Lifeguard Tower.  Each camper wears a required ECDC rash guard. All water play is appropriate for even the least experienced swimmers, and sand-castle building is always an option. Closely supervised wave play is appropriate for our more advanced swimmers, however this is still within the boundary of staff, no deeper than waist.
Nature Discovery: Under the supervision of the Nature Activities Specialist, campers learn and practice the care and handling of seasonal camp animals (such as newts or bunnies). The love for earth and habitat care is fostered in campers as they tend to a garden and are taught sustainability basics.
Music and Singing: ECDC campers sound better than any choir around as they dance and sing along to guitar-led songs and chants. These memorable songs can be heard from the corners of camp all day long, evidence of just how much campers love this tradition!
Adventure Games: A favorite of campers, these team-work games are an adventure in imagination and strategy. Campers never know what crazy characters may show up as they are challenged to accomplish an objective together.
**Please note: all campers are eligible for all activities offered with two exceptions:
Horsemanship is for rising 1st through 4th grade.
Rising 4th graders have a specialized graduate hike that signifies the completion of their time at ECDC.